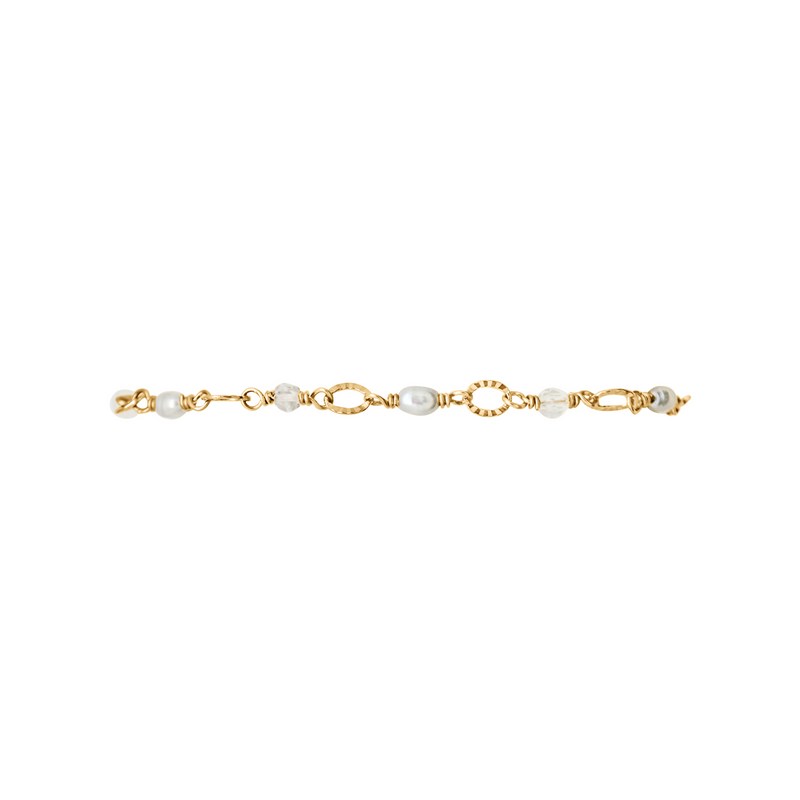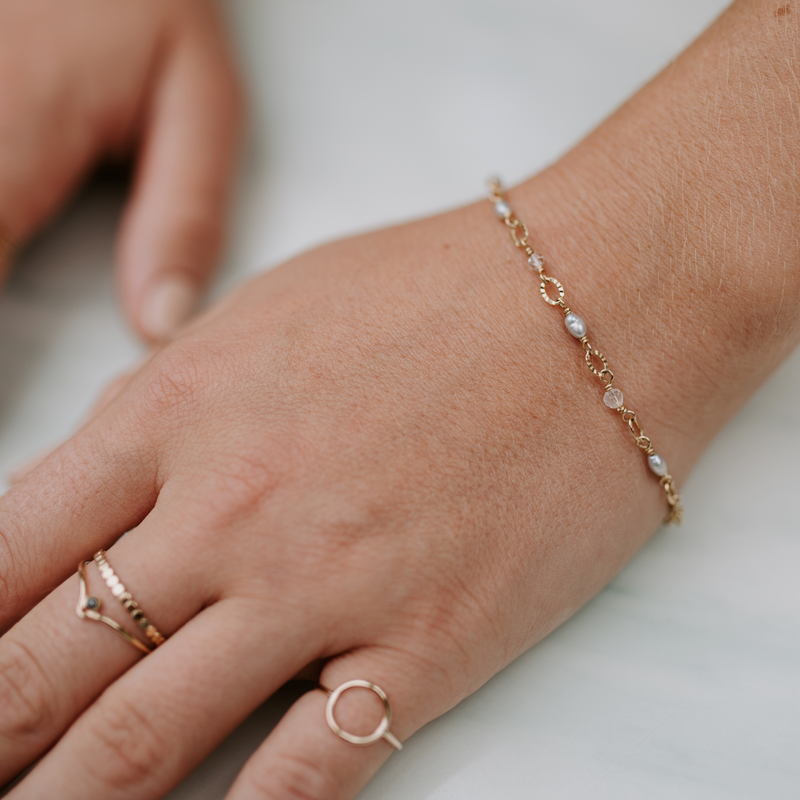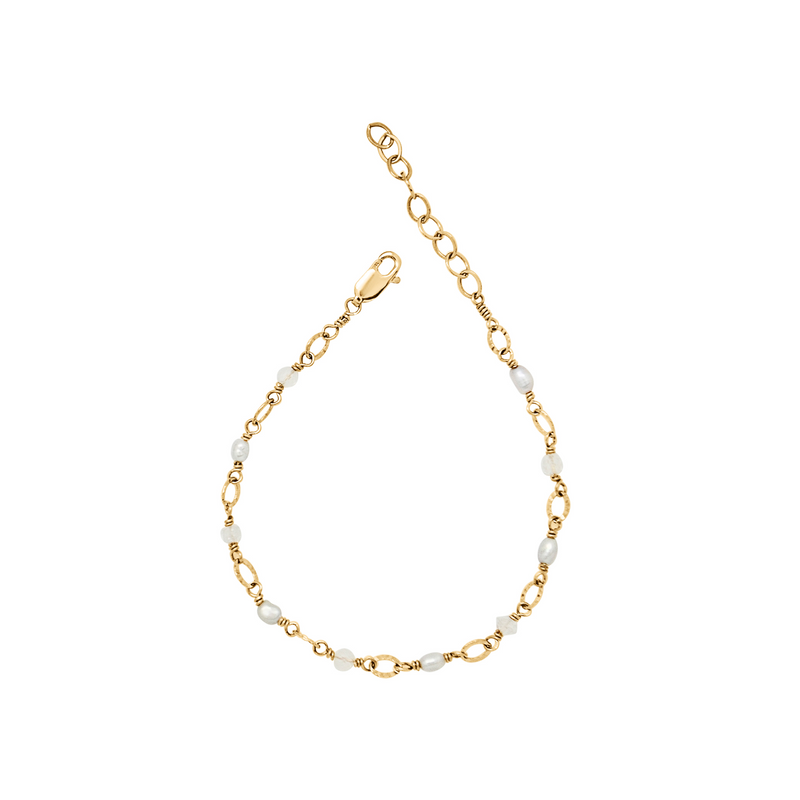 North Star Bracelet
—
Regular price $99 Sale
Shimmery starburst chain with grey pearls, herkimer diamonds, and rainbow moonstones.
- The Details -
14k Yellow Gold Filled
Fits most wrists (6 1/2" at shortest length, 7 1/2" at longest length)
Handmade in Santa Barbara
Each gemstone is natural, unique and handpicked with care. Slight variances do occur but, like you, that's what makes them special.
Let these sparkly stones adorn your wrist throughout the year. Wear with our North Star Necklace for a show-stopping look to guide you through this ride called life!
Materials
14k Gold Filled
Gold-filled jewelry is an economical alternative to solid-gold jewelry. Gold-filled jewelry wears, looks, and lasts like solid-gold because the outer surface is solid-gold. It can be worn daily without fear of tarnishing, is hypoallergenic, and lasts for years.
Grey Pearl
Grey Pearls symbolize wisdom gained through experience. It will help you learn the lessons from every life experience, and will make you wiser and stronger for it. It's also a gem that will offer protection and security. You can go about your everyday tasks knowing that protective energies surround you. Whether worn or held, Pearls gives you a sense of inner confidence and serenity that allows you to tackle any of life's unexpected challenges.
Rainbow Moonstone
Rainbow Moonstone emanates vitality and inspires self-appreciation. Rainbow Moonstone brings inner peace to the wearer by transmuting negativity. This stone aligns all chakras leaving one centered and grounded.
Herkimer Diamond
Herkimer Diamond stone is called "The Stone of Attunement". Herkimer's emanate the brightest of crystal light, helping to purify one's energy field. Herkimer Diamonds connect you to the spiritual domains and aid in dream work. These quartz crystals work with the Third Eye and Crown Chakra.
Clear Quartz
Clear Quartz a versatile stone, Clear Quartz is known as the "Master Healer." This stone protects against negativity, strengthens auric field, and enhances clarity. Clear Quartz can have a powerful effect as it amplifies one's intentions, and balances all chakras.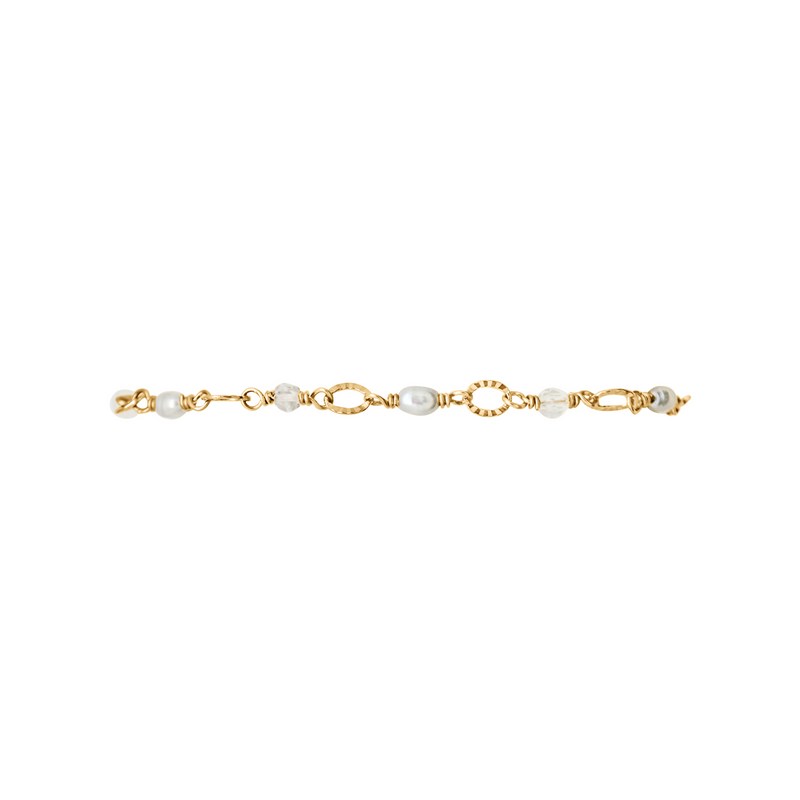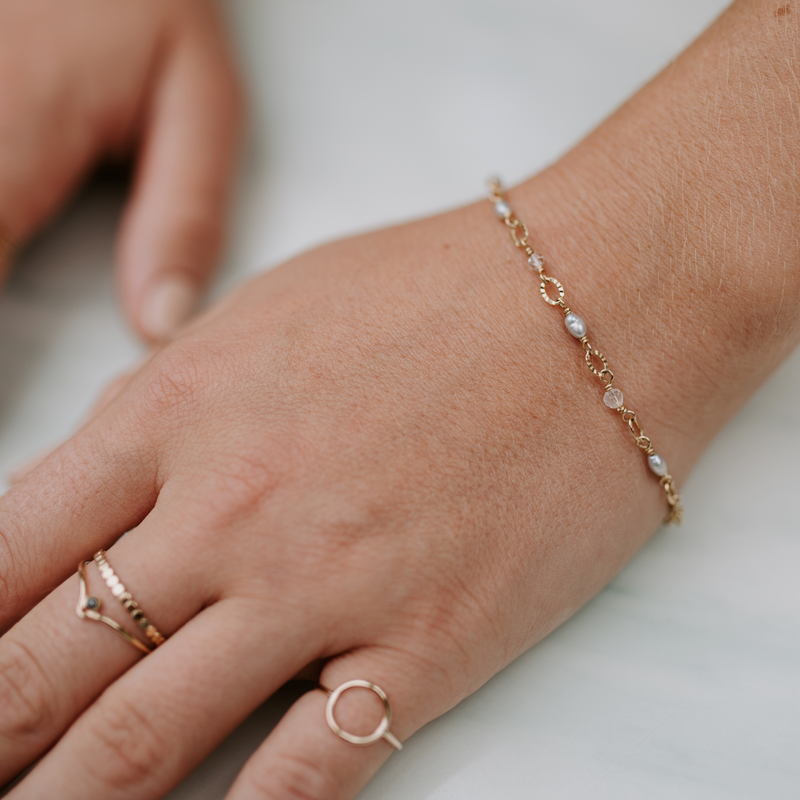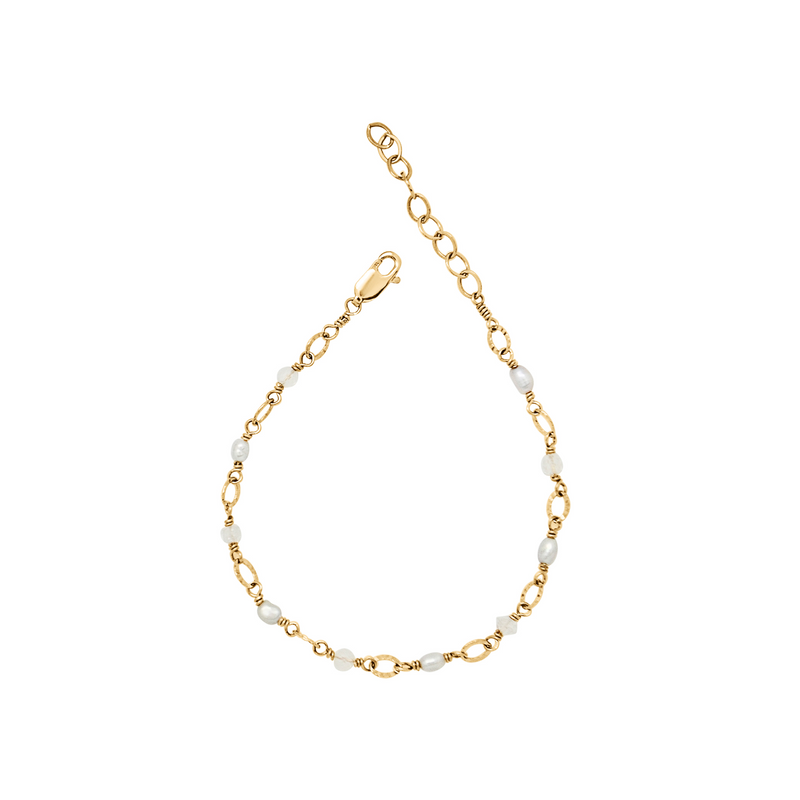 Fair is fair
Major brands in the jewelry industry markup their products 8-10x the actual cost. We don't think that is right and want to make luxury jewelry accessible to all without breaking the bank. Over the years we've built relationships with the best manufacturers and search for good deals on our end to ensure good deals on your end. Basically, our jewelry is made with the same top materials and quality craftsmanship as other luxury jewelry brands but without the traditional markups.