Our Mission
While some may think of jewelry as a mere accessory, at Anna Janelle Jewelry we believe that the pieces we use to adorn ourselves have the power to unlock our true self. We believe that confidence is contagious. Our mission is to create a chain reaction of light and kindness; starting by uplifting you.
We move through the world in a series of choices. One of the first choices we make each morning is how to present ourselves as we approach the day ahead. We design our pieces to ignite a spark of self-confidence that allows your light to shine freely, which in turn uplifts others around you. When you look great, you feel great. When you feel great, you can be great.
Unlock your confidence today with Anna Janelle Jewelry.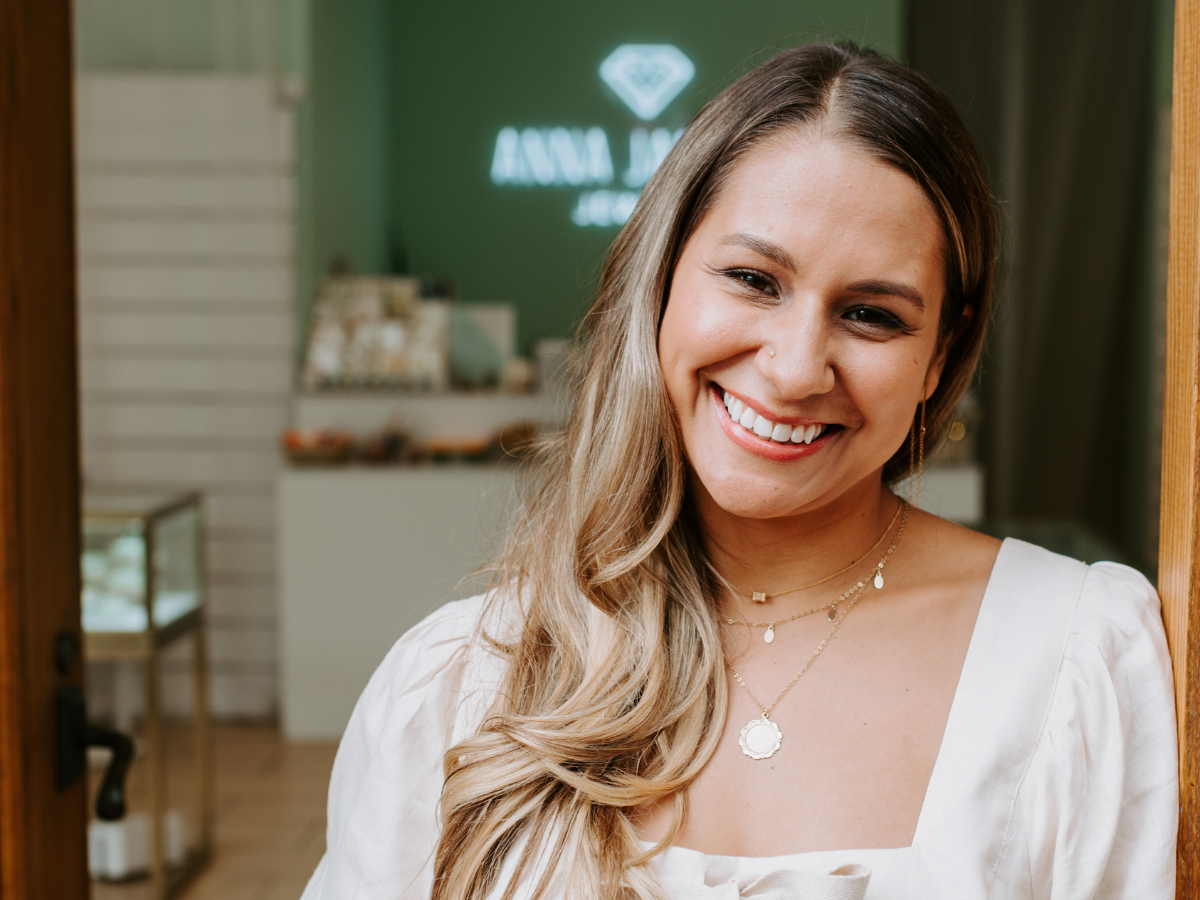 Meet Anna Janelle
Designer and CEO
I started making jewelry in 2012 as a way to grow a blossoming friendship. I saw my jewelry had transformative powers to uplift and ignite everyone it touched. I grew more and more interested in jewelry-making: teaching myself the delicate art of wire-wrapping, the joyful adventure of finding gemstones and building designs around them. I dedicated myself to learning and mastering the fine art of jewelry, and spent 3 years managing production for a local designer, as well as taking classes in Santa Barbara and Amsterdam.
Anna Janelle Jewelry originated in 2017 along the dreamy canals of Amsterdam, Netherlands. I had the incredible opportunity to live abroad for 2 years and explore a part of my mulitracial heritage in the Netherlands. I'm inspired by the minimalistic and functional nature of Dutch design and the laid back lifestyle of Santa Barbara. I believe my designs are a unique combination of these elements that offer a sophisticated yet laid back look. While living abroad I spent my days participating in open air European markets, taking classes, and developing my line. I moved back to Santa Barbara in 2019 bringing back with me my business and Dutch spirit.
Though my business has grown from the small, friendship-founded beacon it started as, community and the bonds that link us all together have remained important to me throughout the growth process. As a small, hispanic woman-owned company, and a member of Santa Barbara's spirited community, I know that no business is an island; I regularly donate to local auctions and fundraising events, and also select a handful of nonprofits to donate to every year. I'm so grateful for the places this journey has brought me, and I hope to become a part of yours.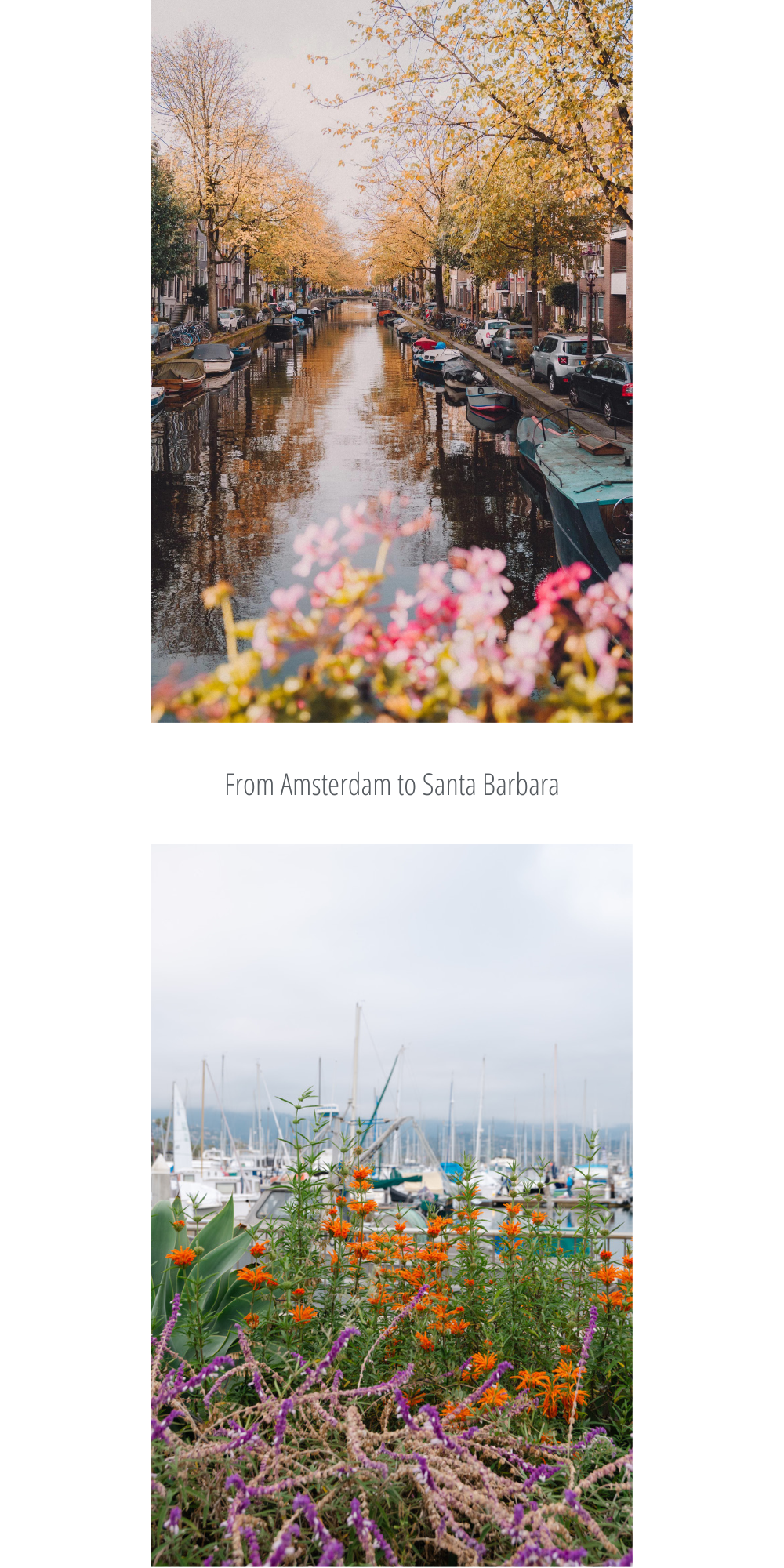 Meet the Team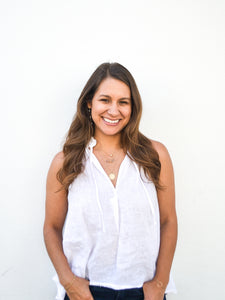 Anna Janelle
CEO, Designer, Permanent Jewelry Artist, Maker.
Fun Fact: Likes everything spicy, super spicy.
Christy
Operations Manager, Permanent Jewelry Artist, Maker.
Fun Fact: Never leaves a bookstore empty-handed!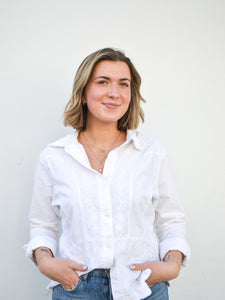 Tahra
Visuals and Production Coordinator, Permanent Jewelry Artist, Maker.
Fun Fact: Owns more overalls than shoes.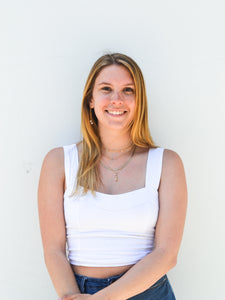 Emma
Sales Associate, Maker.
Fun Fact: Needs a sweet treat everyday.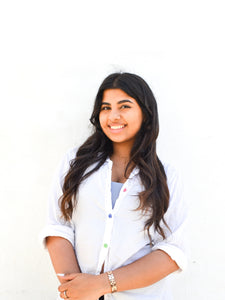 Arshiya
Market Sales Associate
Fun Fact: Actually likes in-n-out fries.
Julia
Sales Associate, Maker.
Fun Fact: She's a professional ballet dancer!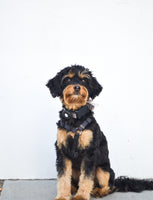 Rylie Grace
Security Guard, Professional Snuggler.
Fun Fact: Likes being buried in the sand.