What is Permanent Jewelry?
Our Permanent Jewerlry is a dainty solid gold chain that our jewelers custom fit and weld closed. Because the bracelet is welded closed, it doesn't have a clasp, creating a seamless permanent bracelet!
The process is painless, easy and fun! Great for friendship bracelets, mother daughter bonding, bachelorette parties, or simply to treat yourself to the easiest accessory you will ever own. We offer a selection of 14k solid gold chains and charms to choose from.
We are now booking permanent 
jewelry appointments!
Please note: Each appointment blocks 15 minutes of time. If you'd like to purchase multiple items (i.e. more than 1 bracelet, necklaces, etc...) you will need to book additional appointments per item.
If you're planning to come with a loved one, you each will need an appointment.
Our online booking system closes 24 hours in advance. If you'd like to book a same day appointment please call for available times. (805)560-2300.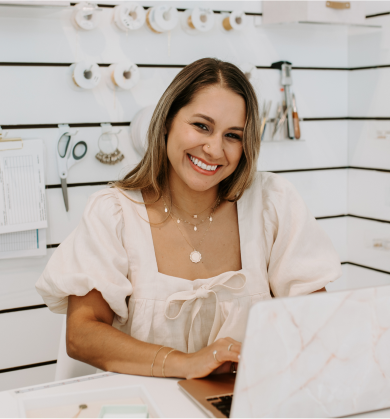 Walk In Schedule
Chain Options
You'll choose your chain when you come in, but here are the options so you can start dreaming up your new forever bracelet.

All chains are 14k solid gold and priced for an average sized wrist (up to 7"). Cost will be adjusted for longer requests accordingly (charged per inch).
Please note, while we aim to keep all chains stocked, we occassionally sell-out of certain varieties; as such they are not guaranteed to be in stock at all times.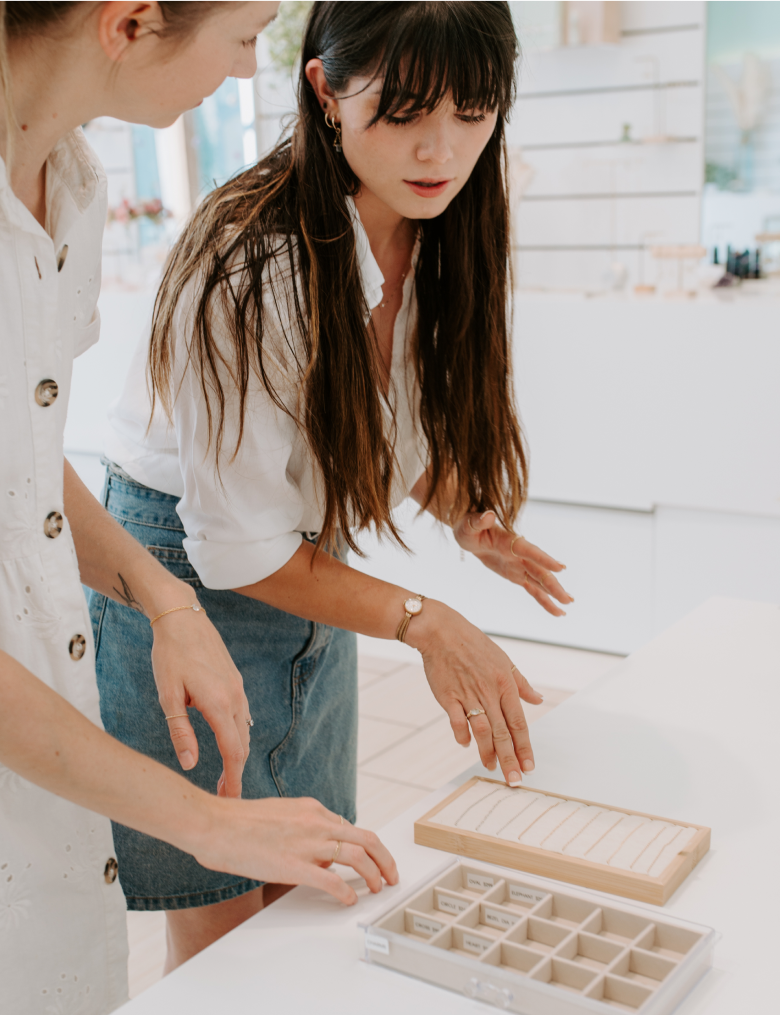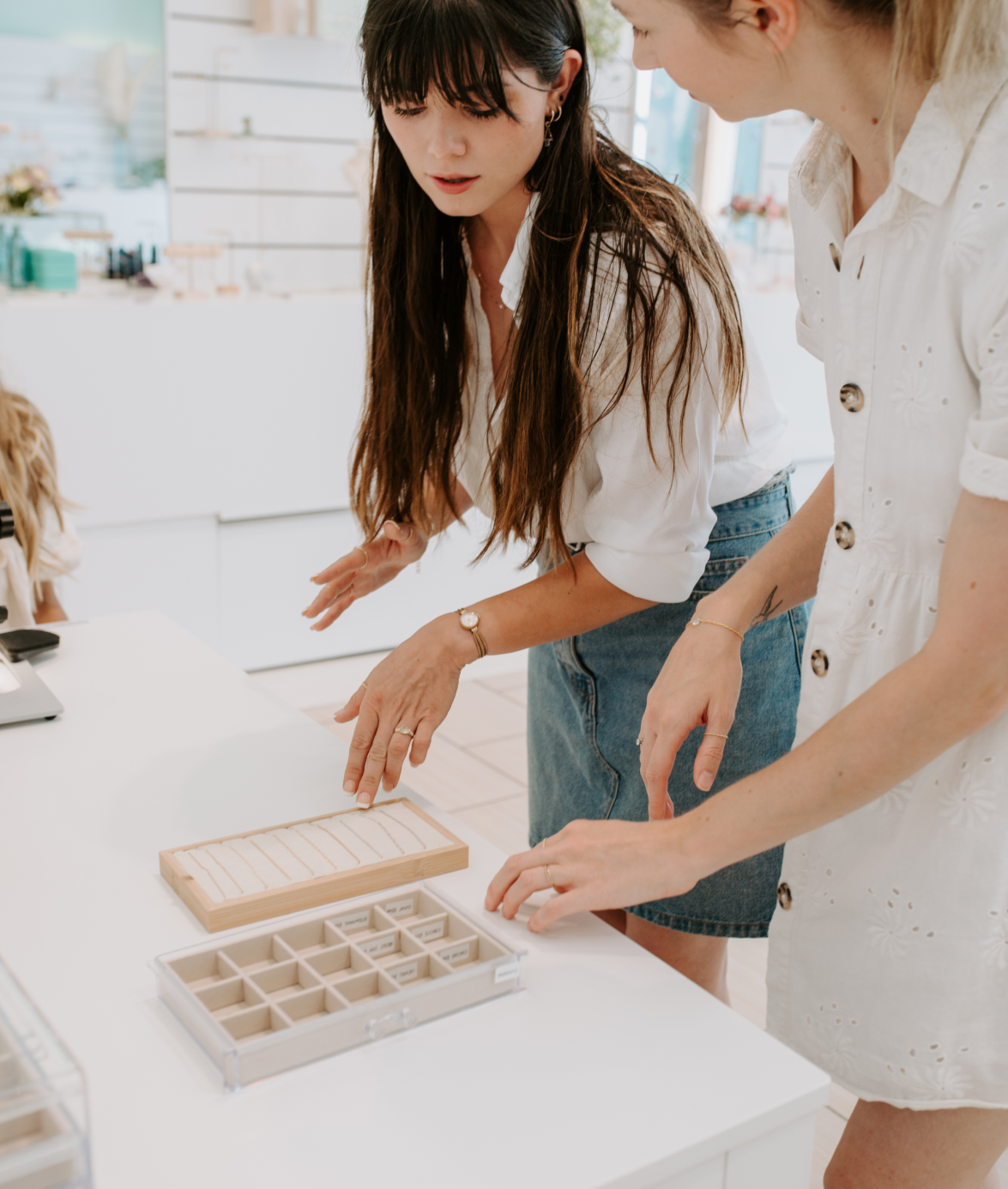 A few more deets:
- While the actual welding process only takes a second, fitting the bracelets can take time. Expect the process to take 10-15 minutes/bracelet.
- Charms are available to add on to your permanent jewelry. They range from $39-$299.
- Anyone under 18 will be required to have a parent or guardian present.
- All Permanent Jewelry Sales are final.
- There is a $20 cancellation fee for appointments cancelled less than 24 hours in advance or no-shows.
- Please be on time for your appointment. If you are 10 minutes (or more) late to your appointment we reserve the right to push your appointment to the next available time slot.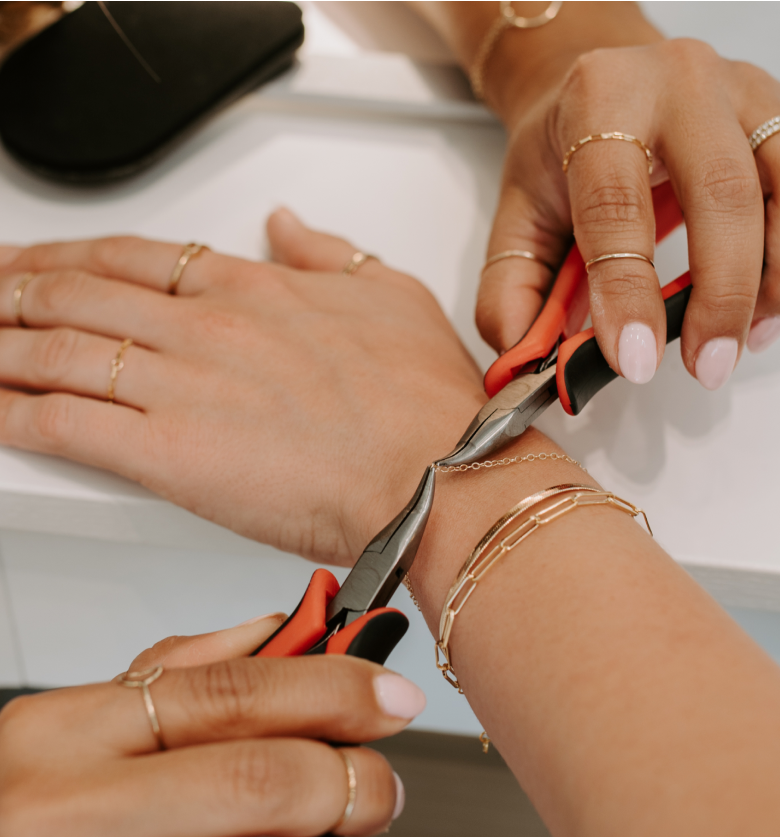 Host a Permanent Jewelry Pop Up!
We bring the Permanent Jewelry party to you! Book us for your next event. Great for:
• Boutiques & Salons
• Home Parties & Bachelorettes
• Wineries
• Corporate Events
Email info@annajanellejewelry.com for booking inquiries. Please include location, requested date, and expected number of PJ participants in your email.
Frequently Asked Questions
Permanent Jewelry is a unique way to wear your fine jewelry without a clasp. These chains (most often bracelets) are custom-fitted and micro-welded for a seamless look, and you can add gemstone or diamond charms.
Many people get permanent jewelry as a way to pay tribute to meaningful milestones in their life or the special bonds they share with loved ones. Think of it a the modern day friendship bracelet. Since it's made of solid gold, the pieces require no maintenance and will never tarnish.
It's your new forever bracelet that you will never lose!

Though these pieces are made to last forever, they can be removed with a pair of household scissors or wire-cutters, and we can re-weld them here at our store for a $10 fee.
We suggest making an appointment to guarantee you're able to get your permanent jewelry and not have to wait! We also have walk-in hours if you're not ready to commit to a date and time but note that there might be a wait. We can hold your spot in line, as long as you are present or set you up with an appointment later that day based on availability. We do have a small seating area for two people.
If you can't find a time that will work for you please email info@annajanellejewelry.com your desired date and time and we will do our best to accommodate!
Our online booking system closes 24 hours in advance. If you'd like to come see us in that time frame please call for available time slots and book your appointment over the phone. (805)560-2300.
Permanent Jewelry is only offered for certain hours when a trained jeweler is present. You may make an appointment or visit us during our permanent jewelry walk-in hours.
Cancellations or changes must be made at least 1 day before your appointment or you will be charged a cancellation fee ($20). No-shows will also be charged a cancellation fee. We value our time and yours!
Not at all! It's a simple zap of light, you won't feel a thing.
We choose delicate chains for their minimalist appearance and ease for everyday wear. Though they are considered permanent in that you cannot take them off, they are still delicate pieces of jewelry that can break with wear. Should your bracelet get caught on something and break or stretch we will do our best to repair it for you for a $10-$15 fee. Please note, Anna Janelle Jewelry is not liable for lost chains. Put it in a safe place and book a Permanent Jewelry Adjustment Appointment or visit us during our walk-in hours! If we are unable to repair the chain we will offer you a discount to replace the chain.
Yes, however please note anklets and necklaces are more likely to get snagged and stretch or break. We only offer select chains for anklets (Mini Curb and Rolo chains). Necklaces are offered in all of our chains. Wear at your own risk, Anna Janelle Jewelry is not liable for lost chains.
Nope! TSA doesn't ask you to remove fine jewelry when going through security. Your permanent jewelry will travel with you world wide!
Yes, if you need to remove your bracelet for any reason simply cut it off with scissors. To remove, cut the ring that holds the chain together. Re-welds cost $10. Please book a Permanent Jewelry Adjustment Appointment or visit us during our walk-in hours.
Unfortunately, no. Silver does not wear as well as gold over time. We stock 14k white gold options though!
Yes, simply purchase a gift card for the amount you would like to cover! We recommend at least $100.
Yes, if you have a pacemaker you should not undergo the welding procedure.
Yes, plan your next event in-store or home parties! Bachelorettes, Birthdays, Bridal Showers, Pop-Ups, you name it. Email info@annajanellejewelry.com your desired date, location, time, and number of participants.
Yes, grab your gals! 6 or more Permanent Jewelry pieces will receive 10% off. Please contact us or book your appointments so we can be sure to accommodate you! Email info@annajanellejewelry.com
Consult your doctor if you will be required to remove your permanent jewelry during your X-ray or MRI appointment. All ferrous metals (ie stainless steel) must be removed prior to entering the MRI exam room. If you are aren't sure if your jewelry contains ferrous metals, you can use a magnet at home and test in on your own. If the magnet tries to "grab" the jewelry then it can not enter an MRI exam room. Gold is non-ferrous, however; depending on how large the jewelry is and how close it is to the part of you're body being scanned, your doctor may or may not ask you to remove it. If they do, make sure to cut if at the ring, store it safely, and bring it back to us for a re-weld!
Anyone under 18 must have a parent or guardian present and sign our minor consent waiver. Children must be at least 10 years old and be able to sit completely still during the process.