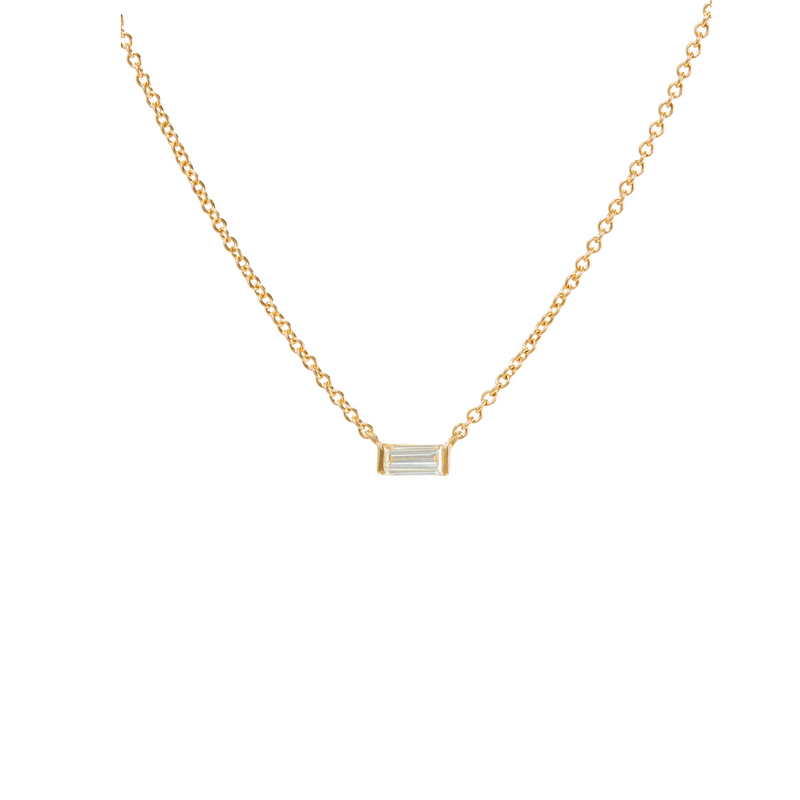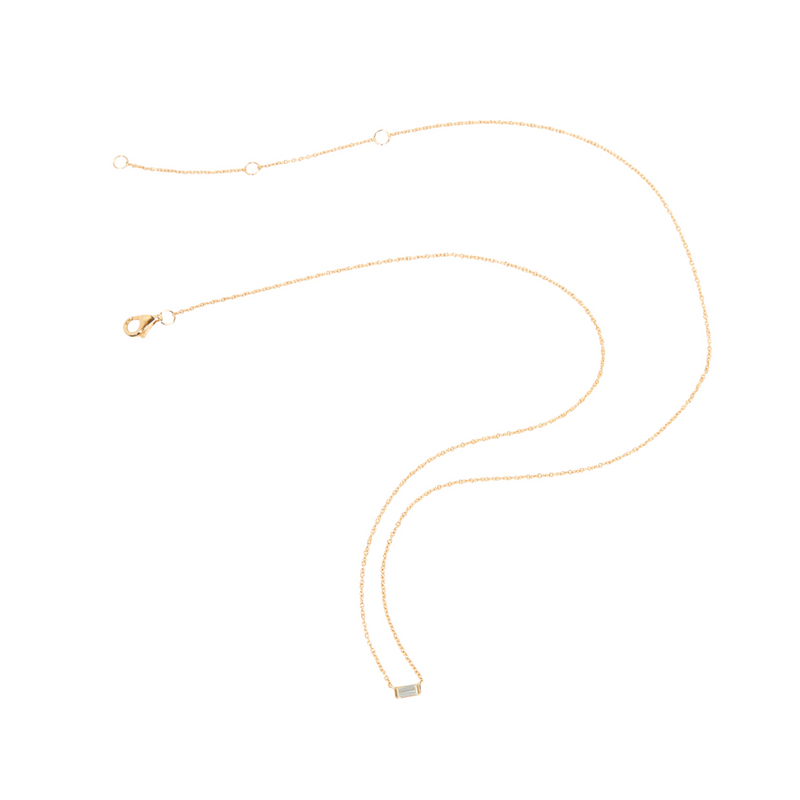 Baguette Diamond Necklace
—
Regular price $999 Sale
Solid Gold
14k solid yellow gold dainty chain with baguette emerald cut diamond.
- The Details -
14k solid yellow gold
.12ct
16-18"
She's dainty and sweet. This necklace is sure to please! 
Materials
14k Solid Gold
Our 14k solid gold pieces are made to last forever. 14k gold will not oxidize or discolor, so you can wear your jewelry every day, everywhere.
Diamond (April Birthstone)
Diamonds are a powerful stone, they are known for their strength and radiance. Diamonds excellerate one's evolution and help develop visionary consciousness. Wearing Diamond helps to manifest abundance and growth; this stone also balances the heart, third eye, and crown chakras. Our diamonds are ethically sourced from suppliers who follow conflict-free and socially responsible practices. Diamonds are April's primary birthstone.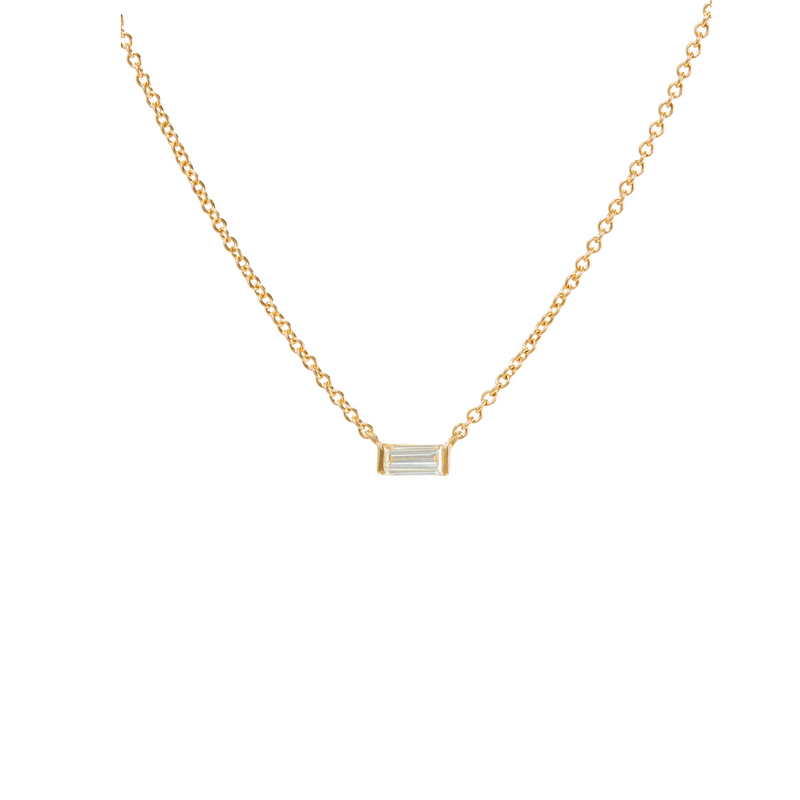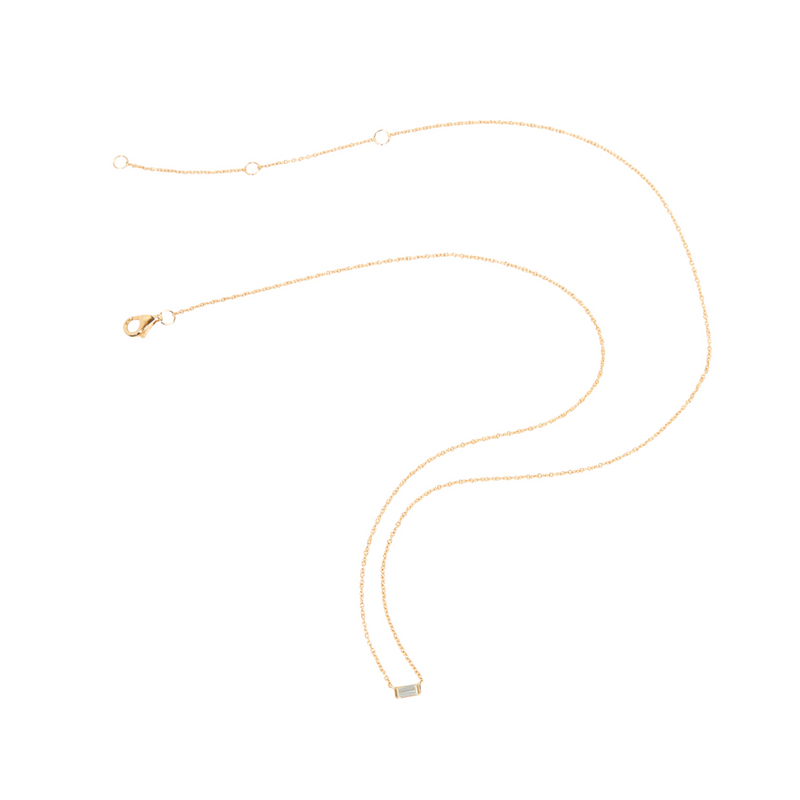 Fair is fair
Major brands in the jewelry industry markup their products 8-10x the actual cost. We don't think that is right and want to make luxury jewelry accessible to all without breaking the bank. Over the years we've built relationships with the best manufacturers and search for good deals on our end to ensure good deals on your end. Basically, our jewelry is made with the same top materials and quality craftsmanship as other luxury jewelry brands but without the traditional markups.